Welcome to another post from my summer series. Today's letter is E for Emergency!
There are several different types of emergencies and a variety of ways to handle them. I'll be sharing some of the biggest emergencies I experienced my first year teaching and the ways to prepare and proceed during the emergency.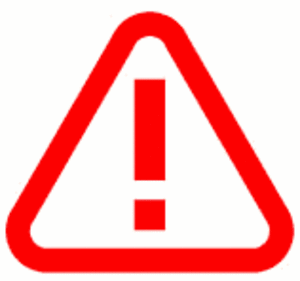 Common types of school emergencies:
Fire Drill / Bad weather drill / lock down, etc.
Substitutes
Calling for an admin / campus police
Contacting parents
How to plan and prepare for these emergencies can be overwhelming, but with some preparation, practice and different resources you have the ability to make these procedures run smoother.
I don't know if this is normal, but for my first year of teaching - we had so many lock downs and fire drills by the end of the year my kiddos were actually pretty good at them. That's saying a lot for students with disabilities who don't like schedule changes! We had our regular fire drills, then our elevator began smoking-that set off the fire alarms and the fire dept. came. We also had a student pull a fire drill. At the beginning of the year a bank was robbed in our zip code and they locked down our middle school and high school. Then we had a threatening letter to the district which called for a soft lock down. We also practice bad weather drills on top of all of this. I didn't do as much prep with my students as I should have my first year, but that's why I'm making these resources now-to better prepare for next year.
How can you prep and proceed during a fire drill?

Typically schools have drills monthly. We are required to keep certain items on a clipboard that we grab on our way out of the room. I want to include visual rules on the clipboard such as 'no talking,' 'hands to yourself,' and 'wait.'
I will also prep a first/then board. You can download your own emergency visuals here!
For students who have sensitive ears, you can have sound blocking headphones near the door/fire drill clipboard to grab on the way out to help with sensory overload.
Substitutes can be another emergency all in its own category. There can be an emergency with the teacher or staff member and a substitute fills in at the last minute. Lessons and activities must be planned and prepared in case of an emergency.
Do you ever need to call for an Administrator / Campus Police? What if a student runs out of the room and you can't catch up to him so you end up loosing him in your line of site? What if a student is throwing every possible thing at you and your students, your short handed and you need assistance? These are 2 situations you might find yourself in if you deal with extreme behaviors. A few things schools might do to have an administrator or campus police available is:

Have a call but in the classroom. A staff or student can push the button, the office comes on over the intercom and you request for an administrator.
Some departments have walkie talkies. These are great-if the batteries are charged and you can actually get signal outside of your classroom. In my case...the range didn't even reach outside of the classroom!
Most teachers have a classroom phone and an IM system set up in their school. You can easily dial an extension or send an IM if you are looking for a campus authority figure.

Contacting parents. If there was an emergency situation involving my students, I do my best to inform the parents of the situation and let them know their child could still feel anxious, agitated, nervous or tired. You can inform the parents several different ways depending on their preferred method of communication. Just this year alone I:

emailed parents
wrote in a daily communication folder
texted them
called them
talked with them face-face

If the emergency is extreme, parent contact might be made by an administrator. Be sure to check who will be contacting the parent so it doesn't fall through. Also, it doesn't hurt to follow up with parent and make sure they understand the situation their student was in during the day.
This post is part of my summer series, The ABCs of a 1st year teacher. Check back tomorrow for the letter F. I'll be talking about the importance of Flexibility.